I have to admit, I do not watch as much TV as I used to but I still get excited about the new television season starting. I have maybe one show a night that I actually look forward to. Here are my top pick of the new season:
Mondays: How I Met Your Mother.
I LOVE this show. I mean, I honestly and truly love this show. It always makes me laugh, it's not overly offensive and it is well acted. Mondays at 8:00 on CBS - I am looking forward to the new episodes for sure.
Tuesdays: The Biggest Loser (maybe) & Carfellas.
I used to be a huge fan of The Biggest Loser but they really lost me last season with the addition of the new trainers and the way they kept them a secret for the first couple of weeks. It made for awkward viewing and it didn't hook me like I am sure the TV execs thought it would. Kind of disappointing. Then there's Carfellas - my cousin Michael's show on Discovery. Sure, it's crazy and there is a lot of cursing but it manages to remind me how much I love my crazy family!
Wednesdays: Modern Family.
I was actually quite offended by this show the very first time I watched it - which was the very first episode and then I didn't tune in again until the middle of the second season and I must admit, it cracks me up every week! It is well acted, you can totally relate to the story lines and it's just plain funny!
Thursdays: The Big Bang Theory.
I was VERY disappointed in the way the last season ended. If you haven't seen it, I won't spoil it for you but suffice it to say most of us fans were NOT happy. However, the cast is great and to see Sheldon and Amy weekly makes it all worth it!
Fridays and Saturdays: There is NOTHING that holds any appeal to me.
Sundays: THE AMAZING RACE!!!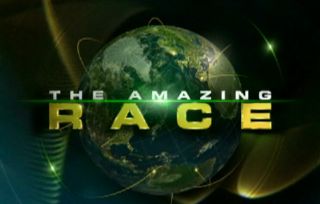 Oh, if only I was 20 years younger and daring, I would SO totally be on this show! I love it. I mean, there's drama, geography, competition...it's probably the BEST "Real" reality show out there. I am very excited about it's premier on the 25th.
If you haven't looked at the new TV schedule, to to TVGuide.com and check out the entire fall schedule line up. I don't know about you, but none of the new shows looked all that interesting this time around. We sill get a kick out of watching re-runs of MASH and Mary Tyler Moore! They just don't make TV like that anymore!